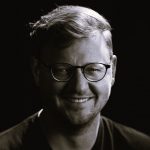 From the beginning, the leadership of CGN has operated under the conviction that our network should be defined, led, and sustained by multiple leaders and multiple churches from diverse contexts around the world. So, we are excited to announce that as of August 1, CGN will be a completely autonomous organization!
We are so thankful for the history of Calvary Chapel and the foundational role Calvary Chapel Costa Mesa has played in serving, resourcing, and connecting our ever-growing family of churches. And though CCCM will continue to be a significant influence and blessing to the network, the leadership of CGN and the leadership of CCCM agree that we are at a point in the progression of our movement where an independent and autonomous organization is more appropriate to serve and support our network of churches, rather than any single local church. So, with the blessing and affirmation of the CCCM board and pastoral leadership, Calvary Global Network is taking the step into financial and organizational autonomy, effective August 1.
CGN is a registered 501c3 led by a board of directors and an executive team comprised of a diverse group of pastors and leaders from around the globe with Brian Brodersen as president. As we take this step of faith, we are confident that God will guide and provide, so we can continue to support CGN churches and leaders as they proclaim the Gospel, make disciples, and plant churches.
I would like to personally ask you to be praying for CGN, and if you believe in the mission and vision of CGN, please prayerfully consider financially partnering with us through a one-time or recurring donation.
Thank you!
A. Clay Worrell
Executive Director, CGN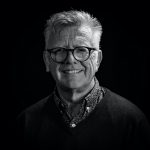 "I'm excited for this new chapter on the life of CGN as we seek to encourage, equip, and serve others in the work of the kingdom."
Brian Brodersen
President, Calvary Global Network