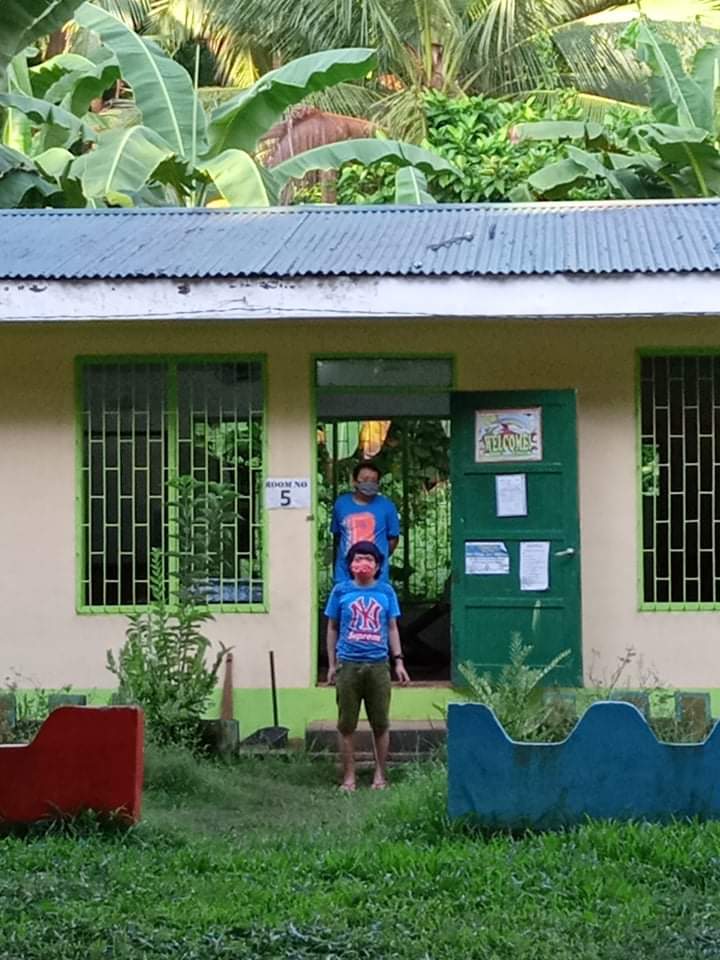 Cebu City, the Philippines
The picture to the left is of a few boys, John and Johnde, from our fellowship at CC U-Turn for Christ, Lalawigan. They belong to a family of seven from our fellowship of whom five are blind and their father has passed away. These young men were studying massage therapy as a livelihood, at a special school in Cebu. When the pandemic hit Cebu City particularly hard, they were abandoned and forced into boarding in a community without care.
 However, the two boys in their 20s proved very resourceful. We stayed in communication and were able to help them, and bring them home. The breaks came with the CGN gift. We secured their travel back to Samar.  Now they are in quarantine and will return home. Their home is near our bible college, they will live and study ministry with us, at least until they can return to the blind learning project. They play music and are part of the worship team. That is from the support of CGN. 
I can't thank you enough, you and the CGN staff are a complete blessing, especially at this time.
"Not that I speak in regard to need, because i have learned in whatever state I am, to be content" (Philippians 4:11). 
The Philippines is still on tight and rigid restrictions from the spread of the dreadful COVID-19. People are unable to travel at all, which is slightly different from things in the states. I have not visited the other Calvary Fellowships since March. 
We are not allowed to travel outside of the local areas because of the fear of the local spread of infection. That had made things very difficult in many ways. My son, Gerry, is a student at a Christian school in Murrieta, CA. He is a senior, and we have not seen him for over a year. He would normally travel for summer vacation, but was not allowed this year.
But mostly, thanks and the Lord continue to work through your ministry.
God Bless!
Ron Brown
U-Turn for Christ Team Representative